Moderator
Site Mgr
Sr Site Supporter
Joined

Mar 28, 2010
Messages

31,023
Likes

38,544
Location
Arizona Foster Care System Revealed as Pedophile Ring: Former Foster Child Tortured for Years Sues for $15 Million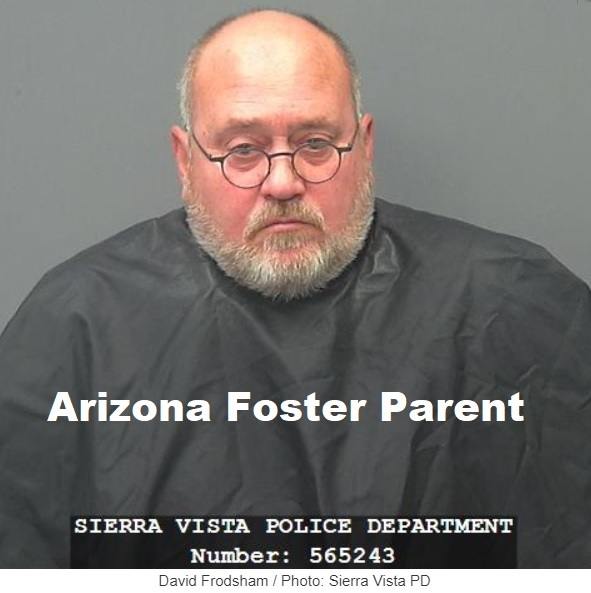 David Frodsham, an Arizona foster parent for over 12 years, was arrested and convicted for operating a pornographic pedophile ring based out of his state-approved foster home.
WARNING! Graphic content – not suitable for younger readers!
by
Brian Shilhavy

Editor, Health Impact News
The state of Arizona, which has the infamous reputation of
removing the highest percentage of children in the U.S. from their homes and families
through Child Protective Services, has now also been exposed as having a very corrupt foster care network that includes pedophile rings where young children are imprisoned in state-approved foster homes and trafficked to pedophiles.
In a developing story based out of the military town of Sierra Vista, Arizona, the home of Fort Huachuca, David Frodsham, a former commander with the Department of Defense in Afghanistan who was discharged from duty due to "sexual harassment" behavior and an assessment by the military that he had an unalterable personality disorder, has been arrested and convicted of operating a pornographic pedophile ring based out of his state-approved foster home.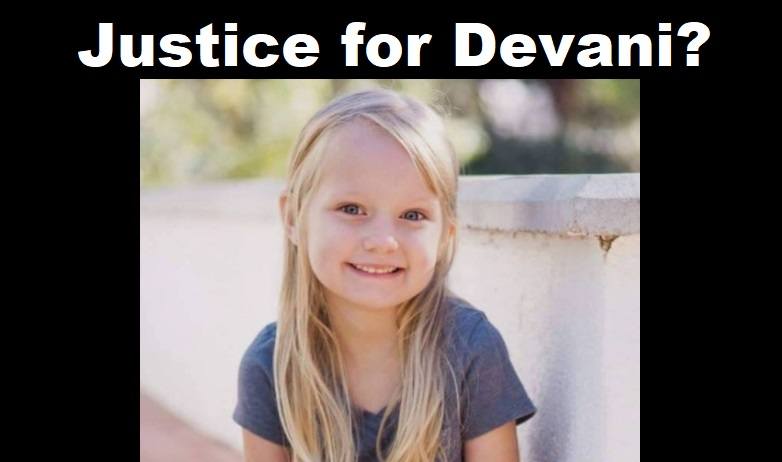 Health Impact News
first reported on the charges brought against David Frodsham and his wife who were state-approved foster parents last year (2017) with the story of the
young child Devani
, who was seized from her family just days before her second birthday and placed into the Frodshams' state-approved foster home where she was allegedly raped repeatedly and trafficked as part of an organized pornographic pedophile ring. After David Frodsham was arrested due to a federal investigation, Devani was placed into another state-approved foster home where 80% of her body was burned by scalding water, forcing the amputation of her toes. See:
Arizona Places 2 Year Old Child in Foster Pornographic Pedophile Ring – Foster Mom Burns 80% of Her Body
Local news in Arizona covered this story, but
Health Impact News
reached out to the biological mother of Devani and told her side of the story, revealing that Devani never should have been taken out of her home in the first place, where she was loved by her mother, who repeatedly tried to report the abuse she was seeing in her daughter, with no results. See:
Arizona Child Removed from Loving Family and Placed into Foster Care Where She was Repeatedly Raped – then 80% of Body Burned
Now, another foster child who was adopted by the Frodshams and put into their pornographic pedophile ring has turned 18 and come forward to reveal details of years of horrible torture and sexual trafficking while suing the state of Arizona for damages of $15 million.
Arizona Sued for Approving Foster Home Operating a Pornographic Pedophile Ring
Referred to as "John Doe" to protect his identity, the former foster child imprisoned and tortued in the Frodshams' foster home has filed a "
Notice of Claim
" for damages of $15 million and served it to the following parties:
Mark Brnovich – Attorney General – State of Arizona
Gregory McKay – Director Arizona Department of Child Safety (DCS)
Michael Trailor – Director Arizona Department of Economic Security (DES)
Deb Nishikida – Director, Sierra Vista Office Arizona Department of Economic Security (DES)
Noemi Ochoa – Licensing Worker Arizona Department of Economic Security (DES)
James Robinson – Manager Arizona Department of Economic Security
The lawsuit specifies the basis for the claim against the state of Arizona:
John Doe is a victim of the State of Arizona's failed child protection practices and policies.

John Doe, who is now 18 years old, suffered over 12 years of shocking physical and sexual abuse because of the State's refusal to protect him.

John Doe was born in September of 1999 and before his fourth birthday was placed in foster care. The Frodshams were approved by the State to have John Doe in their home in 2004 and John Doe was subsequently adopted by David and Barbara Frodsham in 2012.

The Frodshams were licensed foster parents with the State of Arizona from 2002 to January 2015. The Frodsham license was not suspended until David Frodsham was arrested at the DES office for felony drunk driving with toddlers in the vehicle.

The State and its employees ignored actual notice of the abuse of John Doe and numerous warning signs that the Frodsham home was dangerous.

The State did not remove John Doe until ICE, a federal agency within the Department of Homeland Security, arrested David Frodsham for operating a pornographic pedophile ring based in the home. ICE identified John Doe as a victim of Frodsham's pedophilia.

John Doe suffered sexual, physical and emotional abuse for over 12 years in this home, despite numerous red flags of abuse and neglect. This abuse was no secret to CPS/DCS and well documented yet no investigations were undertaken. (Emphasis added.)
​
Some of the abuses suffered by this young boy as claimed in the lawsuit are shocking, as the U.S. public today is largely unaware of such abuses in the foster care system, and that these activities are actually funded by American taxpayers:

David Frodsham utilized the State of Arizona and the foster care system to funnel innocent, vulnerable children into his home, so he could run a pedophile ring.

John Doe was sexually and physically abused by David Frodsham countless times both inside and outside the home while Frodsham's wife, Barbara witnessed this abuse, and physically abused John Doe herself.

Mr. Frodsham also acted as John Doe's pimp, prostituting John Doe to other men, for their sexual enjoyment, and for money for himself.

Frodsham often participated in these sexual meetups. Frodsham helped enable a network of pedophiles in the Sierra Vista area and these men participated in further sexual abuse against John Doe.
​