Hunter of Chin Li's Boo Hoo Flu
Founding Member
Board Elder
Site Mgr
Midas Supporter ++
Joined

Mar 25, 2010
Messages

33,693
Reaction score

50,260
somebody finally stated it in print, the murder of Scalia,


Death of Scalia, Degeneration of America: Start Your Planning Now
Jeff Berwick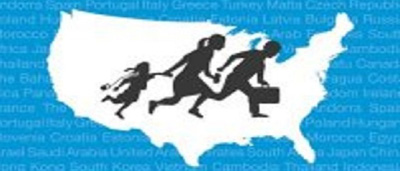 This is a story about gun control in the US. More importantly it is a story about lies, deceit and the very public disintegration of the corpse of the Republic.
That rotting corpse has further degenerated with the seeming murder of Supreme Court Justice Antonin Scalia.
Scalia's death was first announced as a heart attack and then from natural causes. After that, those who discovered the body said it had a pillow over the head. And then later, in a clarification, it was claimed the pillow rested against the headboard of the bed as well as the head of the dead man.
And now no one is commenting at all.
But President Barack Obummer has just announced plans to name a Supreme Court candidate to fill the sudden vacancy.
And while the Senate leadership has indicated it won't ratify the appointment, the Senate goes home before Obama leaves office. Thus, Obama can make a "recess" appointment.
The big impact will be on gun control. Until Scalia's death, it looked as if an advance of gun control under the Obama administration was dead. Now the possibility is alive again.
But the American people don't want gun control. In fact, some years ago, Democrats stopped trying to make gun control an issue. It was clear even during the Bush years that the nation was not pro gun-control and that as an election issue, it was poison.
As a result, a silence settled over the issue. The silence was broken to a degree by His Barackness, especially in his second term. But it was clear no gun control advances of any substance would be made.
Late in Obama's second term the nation began to be afflicted by horrendous shootings, especially of children. There were horrible cinema killings in Oregon and the reported massacre of youngsters in a Connecticut school. Many in the alternative media attributed the shootings to the Obama administration. People are willing to believe anything of the US political system now, even that operatives would kill American citizens to surreptitiously advance an agenda of control and intimidation.
But accept that there are forces within the nation's ruling facility that are in fact willing to do anything to impose gun control. These forces must have been inflamed by the alternative media's exposure of the shootings as false flag events.
As a result of all this push-back, the backers of gun control were no better off than they had been before the shootings. If one uses this line of reasoning, we soon arrive at Antonin Scalia and his suspicious death.
Perhaps those in the US who want gun control were reluctant to murder Scalia but finally saw no choice. Or perhaps just as feasibly, those who want gun control in the US decided that the overt murder of Scalia was the best way to make clear to opponents that gun control was going to take place no matter what.
And it seems to have worked. As of this writing, GOP unity has begun to waver regarding the idea of blocking any Supreme Court nominee without a hearing.
Senate Judiciary Committee Chairman Chuck Grassley is making undecided noises. "I would wait until the nominee is made before I would make any decision," Mr. Grassley was quoted as saying on Tuesday. "In other words, take it a step at a time."
And he added, "I think I have a responsibility to perform, and I can't worry about the election. I've got to do my job as a senator, whatever it is. And there will be a lot of tough votes between now and the next election."
The White House said Obama will nominate a Supreme Court candidate once the Senate returns from its recess next week. Speculation is that Obama will select a "consensus candidate" that will not seem to be tilting either left or right. But why would Obama select a Supreme Court Justice that would be anti gun control when his allies have gone out of the way – or so it seems – to remove the man that stood in the way of expansive gun legislation?
One potential nominee is Attorney General Loretta Lynch, 56. Ms. Lynch is currently first black woman filling the nation's top law enforcement post. She likely would be a rabid pro-gun control justice.
Really it doesn't matter who is nominated. If the nominee becomes a Supreme Court Justice, sooner or later US citizens will not be able to own guns excerpt under very restrictive circumstances.
When a nation confiscates guns, this is the first step historically to expanded totalitarian control. In the US, it could be the beginning of a kind of civil war.
We have apparently entered the defining moments of the death of the republic.
As of this writing, TDV staff and Anarchapulco attendees are meeting in Acapulco to discuss the challenges created by the death of Justice Scalia and what it means to citizens of the US and freedom-lovers everywhere. Scalia's death has broad ramifications in security, political and investment areas. The clouds of true authoritarianism are gathering and will soon roll across the US.
The so-called patriot movement is in the cross-hairs of the administration and its backers. Millions of patriots are no doubt on government lists.
I set up TDV for the eventualities we are facing today. Our extensive worldwide network of supporters and subscribers can provide an invaluable resource as you plot your next step in these increasingly perilous times.
Please don't delay. Join us by subscribing
here.
Get to know us. We want to know you.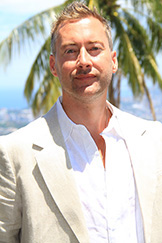 ​
Anarcho-Capitalist. Libertarian. Freedom fighter against mankind's two biggest enemies, the State and the Central Banks. Jeff Berwick is the founder of The Dollar Vigilante, CEO of TDV Media & Services and host of the popular video podcast, Anarchast. Jeff is a prominent speaker at many of the world's freedom, investment and gold conferences including his own, Anarchapulco, as well as regularly in the media including CNBC, Bloomberg and Fox Business.


Jeff's background in the financial markets dates back to his founding of Canada's largest financial website, Stockhouse.com, in 1994. In the late '90s the company expanded worldwide into 8 different countries and had 250 employees and a market capitalization of $240 million USD at the peak of the "tech bubble". To this day more than a million investors use Stockhouse.com for investment information every month.


Jeff was the CEO from 1994 until 2002 when he sold the company. Afterwards, Berwick went forth to live on and travel the world by sailboat but sank his boat in a storm off the coast of El Salvador. After being saved clinging to his surfboard with nothing but a pair of surfing shorts left of all his material possessions he decided to "live nowhere" and travel the world as spontaneously as possible with one overarching goal: See and understand the world with his own eyes, not through the lens of the media.


He went on to visit nearly 100 countries over five years and did and saw things that no education could ever teach. He met and spoke with a plethora of amazing people, from self-made billionaires to some of the brightest minds in finance – as well as entrepreneurs from a broad range of backgrounds and locations from tech companies in southern China to resource developers in Thailand, Russia and Chile. He also read everything he could find on how the world really works… politically and financially. A pursuit he continues to this day.


That education led him to become one of the biggest proponents of the Permanent Traveler/Prior Taxpayer (PT) Theory. He has since started numerous businesses including TDV Offshore and TDV Wealth Management to help others internationalize their assets. He also founded TDV Passports in 2009, although he turned over control to his partner in 2013, to help people get foreign residencies and citizenships.


He expatriated, long ago from his country of birth, Canada, and considers himself a citizen of the world. He has lived in numerous locales since including Los Angeles, Hong Kong, Bangkok and Acapulco, Mexico.
www.dollarvigilante.com
http://www.silverbearcafe.com/private/02.16/degeneration.html