First time to this forum. Please let me know if this is not the correct sub.
Picked up the below poured silver bar the other day for spot + $1.00. I couldn't pass up a deal on a bar I have never seen. I have spent the last few days browsing the far reaches of the internet attempting to identify it with no joy. I was hoping someone here could help out. It appears to have "E195" on the top in reverse. You can see it clearly in a mirror.
Characteristics:
-'E195' is molded in reverse on the top of the bar
-The 'E195' reads normally in a mirror
-'999 FINE' is stamped upside-down on one side
-'24 57' (assuming its meant to be 24.57) is stamped on the bottom
-According to LCS scale the bar weighs in at 24.24 ozt
-LCS tested and confirmed it is indeed silver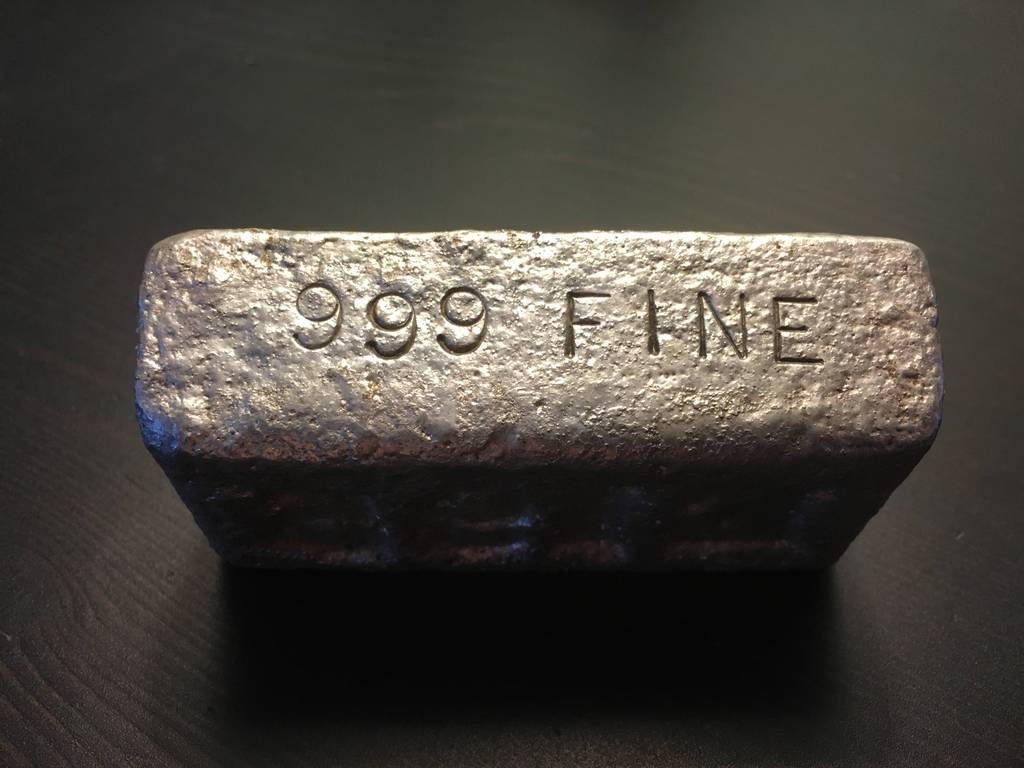 Any input/advice/tips are greatly appreciated. Thanks!