Midas Member
Midas Member
Joined

Mar 15, 2011
Messages

7,365
Likes

8,536
Location
Roosian-made, NIB with a whole buncha magazines (15 & 30 round), bipod, and a jillion bullets.
Here's a pic of my shootin' buddy with the exact same one:
----------------------------------------------------------------------------------------
Well, don't that beat the bugs a-humpin'!!
Went out to shoot it for the first time before I posted this...
Just got back. Gotta (*groan*) go clean The Beast after this note. So I got there, clapped in a 30-round magazine, and proceeded to shoot at the blue-jillion pie-plates I set up 300' downrange.
That's when I discovered three thangs:
1. My 75-year old peepers aint like they wuz fahrty fargin years ago. Not only that, but since my Weatherby din' even HAVE sights onnit... I am used to watchin' bugs trying to walk across the target face whilst I wuz aiming. Telescopic sight on a very upscale rifle, d'ysee...
2. My 75-year old peepers is (*YAY!!*) still good enuf to put every round in a hooman head at a hunnert yards with The Beast and its open iron sights.
3. The Beast shoots SQUARE fargin bullets!!! Well, at least the bullets make square fargin holes!!
Lookit: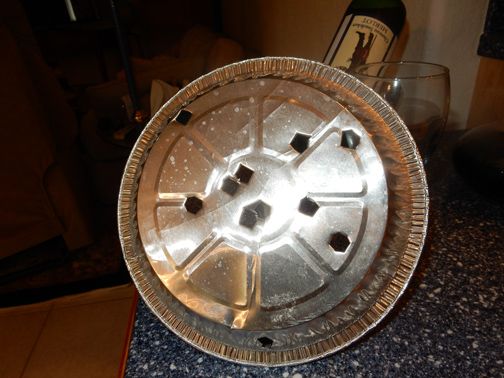 Ain't that sumpin' ?? As you can see, MOA is a thing of the past. (*sigh*) But the upside is: I have THOUSANDS of rounds of ammo for the AK-47, and a stack of 30-round and 15-round magazines for it.
Bring it.
Molon Labe
Now if I could only get those beautiful Russian kids to disassemble and reassemble it...