Certainty of death? What are we waiting for?
Gold Chaser
Sr Site Supporter
Joined

Apr 6, 2010
Messages

3,892
Likes

7,392
Location
My sentiments exactly. I have driven a silver colored 2005 turbocharged Subaru Forester XT for the last 10 years. It doesn't look like much to most but it is considered a
sleeper car (see #6)
. Cops rarely give me a second look so I love the car as I am an unapologetic leadfooted driver. My driving record is clean but shouldn't be. That said I rarely speed when driving out of state as the license plate is a pull me over red flag.
I want to add that as a hunting enthusiast the car is also the best woods mobile I have ever had. It has taken me nearly everywhere and further than all the other four-wheel drive vehicles I have had. The symmetrical all-wheel drive is awesome. Punch the gas in sand and all the tires will throw sand, rare is the four-wheel drive that will do that. And because of its small stature I can drive the narrow and low overhead two tracks that no other truck can traverse. An awesome inconspicuous vehicle.
I still don't know what I will do when the time comes to put the car to rest.
Edit: added picture as the link above is incorrect for a 2005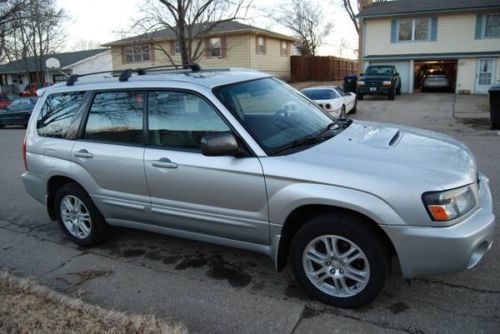 I have a seven year old Forester. Love it. I have the understanding that a Subaru will go twenty years, if you take good care of it.