Fingers crossed the Dutch ditch the globalists and vote for their country today.
LIVE WIRE Dutch Elections: High Turnout Expected, Controversy Over Turkish Mosque Polling Centre
258
3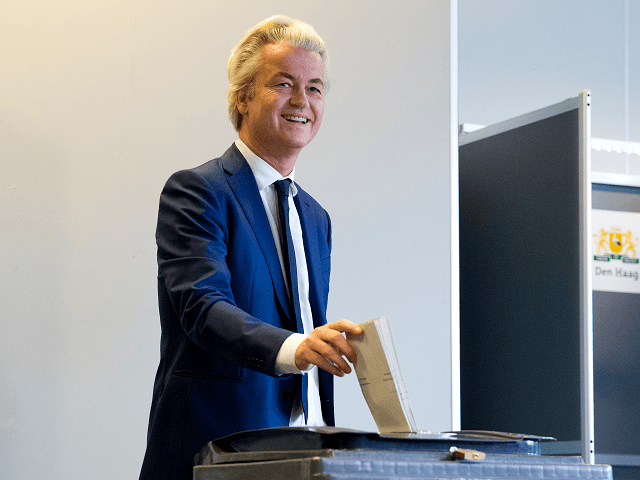 AP Images
by
BREITBART LONDON
15 Mar 2017
1,379
SIGN UP FOR OUR NEWSLETTER
On
|
Off
While the voting has been mostly without incident, there has been one controversial moment during election day. Reports came out that a polling station within a Turkish Islamic cultural centre in Amsterdam had hung up Turkish flags and was broadcasting Turkish radio as members of the public went to cast their vote.
According to Dutch newspaper
Telegraaf,
the municipal authorities were
made aware
of the incident and went to the centre to make sure the flags and other items including leaflets for Diyanet, the Turkish government agency in charge of religion, were removed from the polling area. "Campaign expressions are not allowed in the polling station. We have sent someone there to correct it," a spokesman from the municipality told the paper.
The controversy comes only days after Turkey and the Netherlands engaged in a large diplomatic row after the Netherlands banned two Turkish ministers from campaigning for a referendum to allow President Recep Tayyip Erdoğan to abolish the office of prime minister.
Wilders
said
ahead of the voting this morning: "I feel very optimistic. We want to take out country back." After casting his vote at around 9:30 am local time, Wilders remarked: "Whatever the outcome of the election today the genie will not go back into the bottle and this patriotic revolution, whether today or tomorrow, will take place."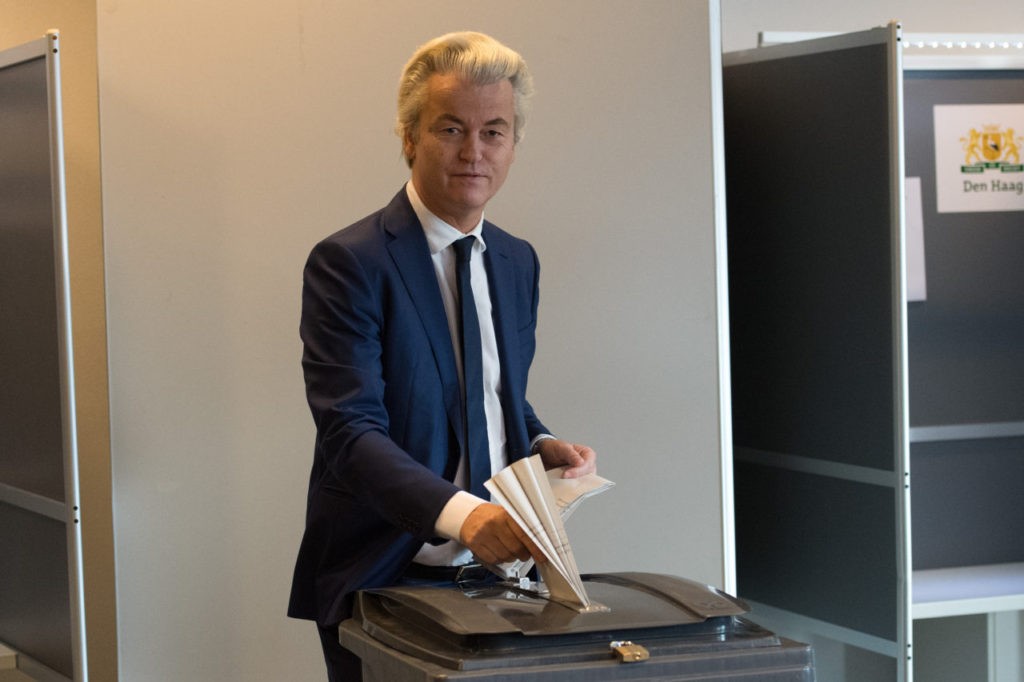 Photo by Carl Court/Getty Images.
Turnout for the election is expected to be over 80 per cent, and potentially as high as 85 per cent. This would easily surpass 2012's national election in which 74.6 per cent of eligible voters participated. The increased demand has led to reports that some districts have even run out of ballot papers.
View image on Twitter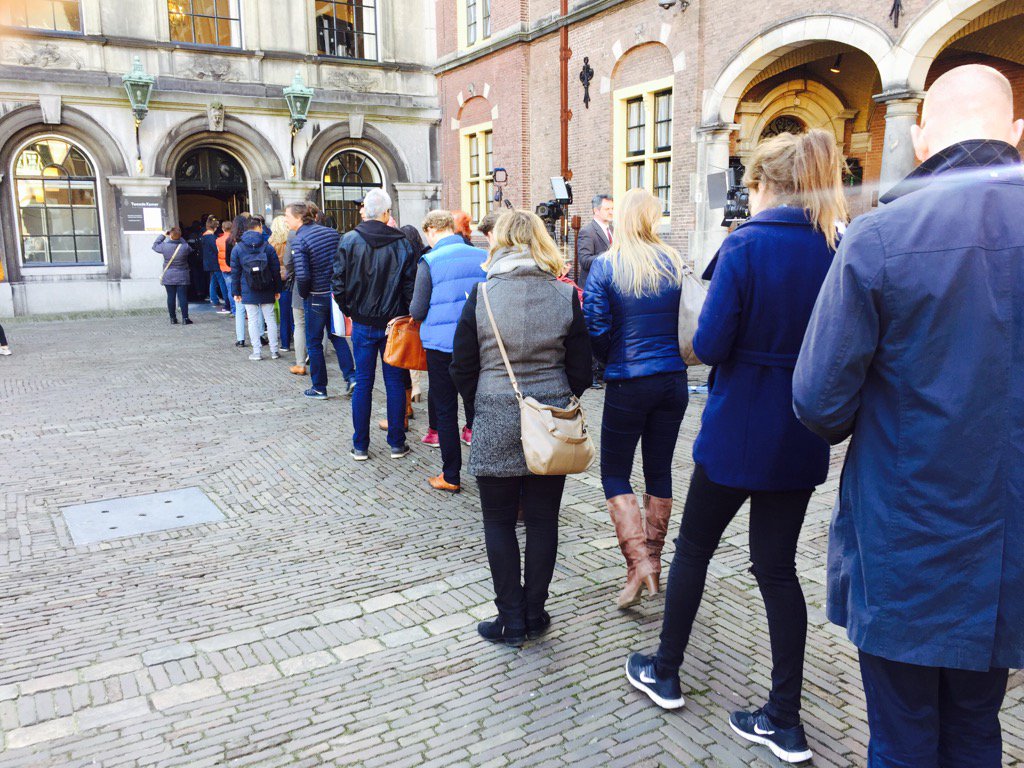 Follow


Europe Elects @EuropeElects
Netherlands: Turnout today to surpass 80%, maybe even 85% (2012: 74.6%). Media reports some station have run out of ballots.
#DutchElection
9:22 AM - 15 Mar 2017
Some areas have even reported turnouts of up to 100 per cent.

Follow


Europe Elects @EuropeElects
Netherlands: Turnout in some polling stations hits 100%, e.g. Campus Wageningen University.
#DutchElection
#tweedekamerverkiezingen
10:01 AM - 15 Mar 2017
This election sees one of the largest numbers of parties participating ever in Dutch national elections with 28 different parties on the ballot with 15 potentially getting seats in the parliament. The main rivalry has, however, come down to the party of Prime Minister Mark Rutte and the PVV of Geert Wilders.
The two party leaders
engaged in a debate
on Monday evening with Wilders slamming Rutte, calling him a "prime minister for foreigners". He called on the Dutch to vote for his party which looks to combat Islamisation by
closing all mosques
in the country and banning the Quran.
http://www.breitbart.com/london/201...ntroversy-over-turkish-mosque-polling-centre/