Hunter of Chin Li's Boo Hoo Flu
Founding Member
Board Elder
Site Mgr
Midas Supporter ++
Joined

Mar 25, 2010
Messages

31,950
Likes

45,267
Oil Rally Not Sustainable Says Russian Central Bank
Mar. 19, 2016 11:57 AM ET
|
Includes:
BNO
,
DBO
,
DNO
,
DTO
,
DWTI
,
OIL
,
OLEM
,
OLO
,
SCO
,
SZO
,
UCO
,
USL
,
USO
,
UWTI


Gary Bourgeault
⊕Follow
(1,918 followers)
Summary
The Russian central bank sees several catalysts that could stop the oil rally in its tracks.
Bearish rig count report from Baker Hughes could signal a reverse in direction.
Supply will continue to increase rather than slow down in 2016 - even if there is a decline in shale production.
Battle for market share is one of the major catalysts not being considered.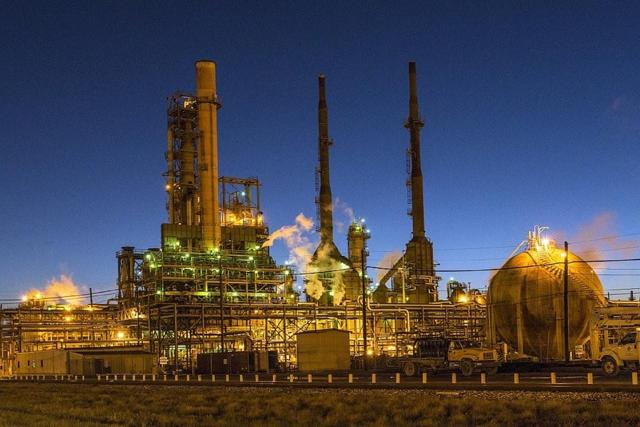 source: Stock Photo
I believe it's very clear this oil rally is running on fumes and was never the result of an improvement in fundamentals. That means to me this rally is going to quickly run out of steam if it isn't able to run up quicker on existing momentum. I don't see that happening, and it could pull back dramatically, catching a lot of investors by surprise. The Russian central bank agrees, saying it doesn't believe the price of oil is sustainable under existing market conditions.
Cited by CNBC, the Russian central bank said, "the current oil market still features a continued oversupply, on the backdrop of a slowdown in the Chinese economy, more supplies originating from Iran and tighter competition for market share."
In other words, most things in the market that should be improving to support the price of oil aren't. That can only mean one thing: a violent pullback that could easily push the price of oil back down to the $30 to $32 range. If the price starts to fall quickly, we could see panic selling driving the price down even further.
I think most investors understand this is not a legitimate rally when looking at the lack of change in fundamentals. I'll be glad when the production freeze hoax is seen for what it is: a manipulation of the price of oil by staggered press releases meant to pull investors along for the ride. The purpose is to buy some time to give the market more time to rebalance. Once this is seen for what it really is, oil will plummet. It could happen at any time in my opinion.
Rig count increases for first time in three months
For the first time in three months, the U.S. rig count was up, increasing by one to 387. By itself this isn't that important, but when combined with the probability that more shale supply may be coming to the market in 2016, it definitely could be an early sign of the process beginning.
EOG Resources (NYSE:
EOG
) has stated it plans on starting up to 270 wells in 2016. We don't know yet how much additional supply it represents, but it's going to offset some of the decline from other companies that can't continue to produce at these price levels. There are other low-cost shale producers that may be doing the same, although I think the price of oil will have to climb further to make it profitable for them, probably around $45 per barrel.
It's impossible to know at this time if the increase in the price of oil was a catalyst, or we've seen the bottom of the drop in rig counts. The next round of earnings reports will give a glimpse into that.
Fundamentals remain weak
Most of the recent strength of the price of oil has been the continual reporting on the proposed production freeze from OPEC and Russia. This is light of the fact there really won't be a freeze, even if a piece of paper is signed saying there is.
We know Iran isn't going to agree to a freeze, and with Russia producing at post-Soviet highs and Iraq producing at record levels, what would a freeze mean anyway? It would simply lock in output levels the countries were going to operate at with or without an agreement.
The idea is the freeze is having an effect on the market and this will lead to a production cut. That simply isn't going to happen. There is zero chance of that being the outcome of a freeze, if that ever comes about.
And a freeze without Iran isn't a freeze. To even call it that defies reality. How can there be a freeze when the one country that would make a difference isn't part of it? If Iran doesn't freeze production, it means more supply will be added to the market until it reaches pre-sanction levels. At that time, all Iran has promised is it may consider the idea.
What does that have to do with fundamentals? Absolutely nothing. That's the point.
Analysis and decisions need to be based on supply and demand. Right now that doesn't look good. The other major catalyst pushing up oil prices has been the belief that U.S. shale production will decline significantly in 2016, which would help support oil. The truth is we have no idea to what level production will drop. It seems every time a report comes out it's revised in a way that points to shale production remaining more resilient than believed.
I have no doubt there will be some production loss in the U.S., but to what degree there will be a decline, when considering new supply from low-cost shale companies, has yet to be determined. I believe it's not going to be near to what was originally estimated, and that will be another element weakening support over the next year.
Competing for market share
One part of the oil market that has been largely ignored has been the competition for market share itself. When U.S. shale supply flooded the market, the response from Saudi Arabia was to not cede market share in any way. That is the primary reason for the plunge in oil prices.
There has been no declaration by the Saudis that they are going to change their strategy in relationship to market share and have said numerous times they are going to let the market sort it out, as far as finding a balance between supply and demand. So the idea they are now heading in a different direction is a fiction created by those trying to find anything to push up the price of oil.
It is apparent some of the reason for increased U.S. imports comes from Saudi Arabia in particular lowering its prices to nudge out domestic supply. It's also why the idea of inventory being reduced in conjunction with lower U.S. production can't be counted on. It looks like imports will continue to climb while shale production declines.
More competition means lower prices, although in this case, Saudi Arabia is selling its oil at different price points to different markets. It's the average that matters there, and we simply don't have the data available to know what that is.
In the midst of all of this, Russia is battling the Saudis for share in China, while the two also battle it out in parts of Europe, with Saudi Arabia looking to take share away from Russia. Some of Europe has opened up to competitors because it doesn't want to rely too much on Russia as its major energy source.
For this and other competitive reasons, I could never trust a production freeze agreement if it ever came to fruition. They haven't been adhered to in the past, and they won't be if it happens again. Saudi Arabia has stated several times that it feels the same way.
Conclusion
To me the Russian central bank is spot on in saying the chance of a sustainable oil rally is slim. It also accurately pointed out the reasons for that: it's about the lack of the fundamentals changing.
With U.S. inventory increasing, rig counts probably at or near a bottom, no end in sight to oversupply continuing, and competition for a low-demand market heating up, there is nothing I see that can justify an ongoing upward price move. I don't even see it being able to hold.
A weaker U.S. dollar has legitimately helped some, but it can't support the price of oil on its own. When all the other factors come together in the minds of investors, and the price of oil starts to reverse direction, there is a very strong chance a lot of bullish investors are going to get crushed hard. It is probably time to take some profits and run for the exit if you're in the oil market for the short term.
Disclosure:
I/we have no positions in any stocks mentioned, and no plans to initiate any positions within the next 72 hours.
I wrote this article myself, and it expresses my own opinions. I am not receiving compensation for it (other than from Seeking Alpha). I have no business relationship with any company whose stock is mentioned in this article.
http://seekingalpha.com/article/3959693-oil-rally-sustainable-says-russian-central-bank