Metal Messiah
Midas Member
Joined

Mar 30, 2010
Messages

15,641
Reaction score

21,987
More than once I've said.........................
pick somewhere, lets take over a town/county POLITICALLY
The Citadel (despite it's involvement by a known government snitch and conman) was a decent sounding concept (except for the HOA type property nazis)
Anyway.........here and again we have this: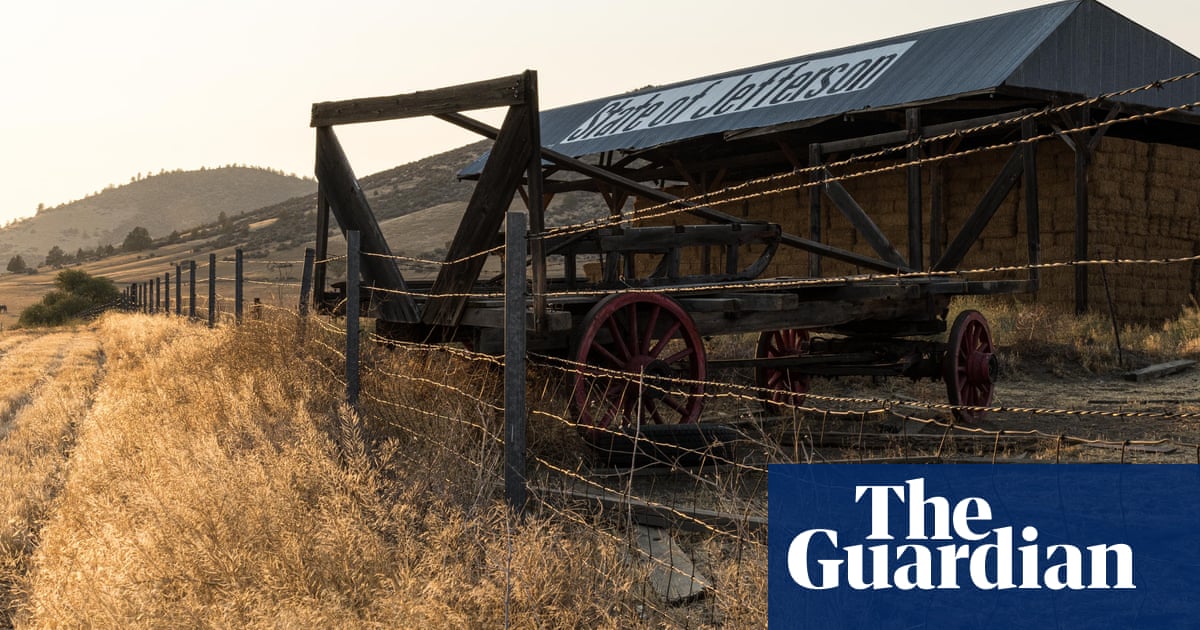 Shasta county's recall efforts highlight how distrust in the government has led to increasing extremism in local politics

www.theguardian.com
California county on track to be run by militia-aligned group​

Shasta county's recall efforts highlight how distrust in the government has led to increasing extremism in local politics
Hey there to all of the "aint nothin gonna happens" with a special shout out to the Branch Cruzidiots
A retired police chief and self-described Reagan Republican with decades of public service, Leonard Moty checked all the boxes to represent his community in one of California's most conservative counties.
nevermind the last 34 years of propaganda about how
Reagans policies and bully politics have ruined this country to this very day
But on Tuesday, voters ousted Moty, handing control of the Shasta county board of supervisors to a group aligned with local militia members. The election followed nearly two years of threats and increasing hostility toward the longtime supervisor and his moderate colleagues in response to pandemic health restrictions.
translated from doublespeak:
How dare the citizens to oust a RINO on his own petard!
While it's not yet clear who will replace Moty, the two candidates in the lead attended a celebration on Tuesday with members of an area militia group,

the Sacramento Bee reported.
Oh Teh Noes!
The recall is a win for the ultra-conservative movement in Shasta county, which has fought against moderate Republican officials and sought to gain a foothold in local government in this rural part of northern California.
If it will help then give Moty a trophy and wish him well with his police pension
It also highlights a phenomenon that extends far beyond the region, as experts warn the pandemic and eroding trust in US institutions has fueled extremism in local politics and hostility against officials that could reshape governments from school boards to county supervisors to Congress.
Scary, isn't it. Americans aren't willing to be led. because we lead. It's how we got here. Being the first. Fastest. smartest. Best.
Deal with it, hind tit sucking socialists
"I think it's going to be a change in our politics. I think we're going to shift more to the alt-right side of things," Moty said on Wednesday. "I really thought my community would step up to the plate and they didn't and that's very discouraging."
Only one group uses
alt-right
. That's right, Cruz Davidians. Pay attention to detail before I have to shoot you in the leg for not having extra socks.
Located more than two hours from California's more densely populated state capital, Sacramento, Shasta county has long been a conservative bastion and home to a thriving State of Jefferson movement, which advocates for secession from California and the formation of a new state. But it was also the sort of place where people could work through their differences to achieve common goals, said Moty, who had served as a supervisor since 2009.
Tell us, Moty, what differences would that be? what is it that we need to tolerate? Accept? Compromise on?
After the pandemic took hold in 2020 and the governor instituted lockdown measures, however, many residents were outraged by the restrictions and what they viewed as the failure of county officials to stand up to the state government. Shasta county was among the least restrictive in California, Moty said, but residents unhappy about state rules and mask requirements began showing up in meetings in large numbers.
Imagine that? dearest COMMUNISTS:
You know. Sacramento.
Moty and other supervisors were soon subjected to levels of anger and hostility once reserved for state officials, in what Lisa Pruitt, a rural law expert at the University of California, Davis, describes as a trickling down effect.

"There's a lot of pent-up anger by a lot of people in rural and quasi-rural places that they're not getting a fair shake from the government," she said. "Most of that has been directed at state government. The anger at state officials is now trickling down at local officials because people think 'my local officials aren't doing enough'."
Carlos Zapata, a local militia member who helped organize the recall efforts, in 2020 told the board there could be blood in the streets if the supervisors didn't reject state health rules such as mask requirements.

"This is a warning for what's coming. It's not going to be peaceful much longer. It's going to be real … I've been in combat and I never wanted to go back again, but I'm telling you what – I will to stay in this country. If it has to be against our own citizens, it will happen. And there's a million people like me, and you won't stop us," he said.
Be Adfuckingvised
One person told Moty that bullets are expensive, but "ropes are reusable".
Wisdom
Polling numbers on Wednesday showed 52% of voters opted to recall Moty. The success of the recall will likely set up more conflict between the local government and the state government, Pruitt said.

Moty is done with politics, he says. He plans to stay in Shasta county "for now", but worries for the future of the area and that it could become a haven for those with extremist views. For many Shasta county citizens, he said,

"They're gonna get a rude awakening."
What? Bitter and pissy to be on the losing side of DIM0CRAZY?????????????
An erosion of democratic norms. An escalating climate emergency. Corrosive racial inequality. A crackdown on the right to vote. Rampant pay inequality. America is in the fight of its life.
What's the matter, communists? The rhetoric failing? Control of "The Narrative" just beyond your grasp? Talking points not going your way?
With no shareholders or billionaire owner, we can set our own agenda and provide trustworthy journalism that's free from commercial and political influence, offering a counterweight to the spread of misinformation.
Double speak 101......................for the kids!