Moderator
Site Mgr
Sr Site Supporter
GIM Hall Of Fame
Joined

Mar 28, 2010
Messages

51,398
Likes

94,699
Location
UPDATE 1/10/18
Arizona Girl Raped and Burned in Foster Care Still Represented by Same Attorney – Kept Away from Family
by
Health Impact News/MedicalKidnap.com Staff
Earlier this year (June 2017) we reported on one of the most horrific examples of child abuse of a child who was taken into state custody by a "Child Protection" social service agency, and put into the foster care system, that we have ever reported.
We reported how one Arizona child was repeatedly raped as part of a pornographic pedophile ring in foster care, and then placed into a different foster home where 80% of her body was burned with scalding water.
We were only able to report on this because a court-appointed guardian of the child sued the Arizona Department of Child Safety, making the alleged crimes public knowledge. See:
(WARNING! Content in the article linked below not suitable for younger audiences!)
Arizona Places 2 Year Old Child in Foster Pornographic Pedophile Ring – Foster Mom Burns 80% of Her Body
However, what was not published by the general media who reported on this story was the birth mother's perspective, and why the child was taken away from her family in the first place.
Health Impact News
has interviewed the mother and investigated her story, and we now bring it to the public. It is yet another example of just how corrupt child "protective" services have become, especially in Arizona.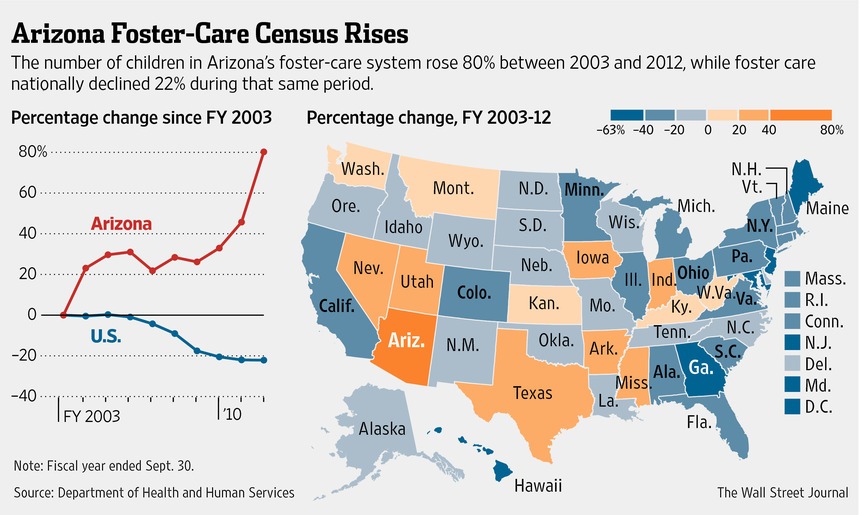 How Arizona Removed an Innocent Child from Her Family and Destroyed her Life
A little girl from Tucson, Arizona, was taken away from her family by Child Protective Services and placed into state custody. One of the foster parents is now in prison for running a pornographic pedophile ring, and another faces criminal charges for holding her down in scalding water, causing burns over 80% of her body.
Young Devani was seized from her family just days before her second birthday. The social worker had no warrant or court order when she made the decision that would change the child's life forever.
The question arises: What horrors did the real parents do that could justify CPS putting a child into such heinous situations?
Our investigation reveals the shocking truth: nothing.
The beautiful blond-haired, blue-eyed toddler was allegedly taken from her home under false pretenses. The allegations were shown to be wrong from the very beginning, yet CPS (now renamed DCS – Department of Child Services) continued to pursue their case, placing the child into one nightmare situation after another, which almost cost her life. Some people claim she would have been far better off if she had been killed, rather than face the horrors no child should ever have to face.
Her maternal grandmother was already approved by the State of Arizona when she adopted another child, yet DCS has consistently refused to consider placing Devani with her. Her paternal grandmother, likewise, was never considered as an option.
Though she had never been abused in her own home, Devani was placed into foster care with strangers, and her abuse began almost immediately. According to her mother:
They took that precious angel and destroyed her life. If I could take her place, I would.​
More than anything, Michelle wants her little girl home with her, so that she can protect her.
In our previous report of the case, we referred to the child as "Jane Doe," because that is what she is called in the lawsuit that was filed against the abusers and many within the State of Arizona responsible for placing her in harm's way. (See
lawsuit
.)
Other media outlets have identified her in their coverage as Devani, with no last name given. Her name has since been legally changed by the people who adopted her, but she was born as Devani, and that is what we will call her.
Allegations Dismissed BEFORE Child Taken
Devani was born on April 29, 2011. She lived with her parents, Michelle Tremor-Calderon and Jonathan Hileman, in Tucson, Arizona. She was described as a happy, loving little girl who was very much loved by her family.
more at link