Moderator
Site Mgr
Sr Site Supporter
GIM Hall Of Fame
Joined

Mar 28, 2010
Messages

47,350
Likes

82,668
Location
Interesting site chock full of all manner of advice for those who seek it....
Introduction
Residence Permit In Panama
You Can Only Survive A Crash In A Functioning Group Of Like-Minded People
Europe Is Committing Suicide
Getting The Necessary Information
My Decision To Emigrate To Panama
Founding Finca Bayano In June Of 2010
The Crash Will Come In Winter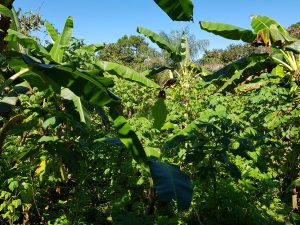 Residence Permit In Panama
If you assume that Europe and North America are about to be lost and you want to emigrate for this reason, this website is exactly the right place for you: At Finca Bayano in Panama, we are building a village where you can survive the crash!
The good times are over eventually and only if you prepare yourself in time, you may save what you have built up during your life. The more time passes, the more precious it becomes, and as events are overturning the crash feels like coming two days closer with each day that goes by.
We offer to support you during the whole process of applying for your residence permit. This includes the consultation before your arrival in Panama, the registration of a Panamanian company, picking you up at the Tocumen International Airport (PTY) and the organization of your stay in Panama City. We are planning the most important steps like the opening of a bank account, the introduction to our lawyer and visits to the immigration office. Also, we organize the journey to Finca Bayano, touristic trips to the sea or the highlands and we make sure that you get back to the airport on time.
If you apply for the "Friendly Nations Visa" you will receive a residence permit in Panama within a few months without making a major investment. One of the requirements to apply for this visa is to register a company, with which you declare your interest in doing business in Panama. Registering a company is the only step that you can do from outside Panama to start getting your residence permit. After you have sent us €1,800 and a scan of your passport, our lawyer will begin with the registration of the company. During the registration process in Panama City, which takes about ten days, you can obtain the other documents in your home country, have them scanned and send them to us. This way we can be sure that all the necessary documents will be available when they are needed to file the application.
The lawyer who represents our interests knows all about immigration in Panama. To make sure that everything works well, you may transfer the money to our company's account, we instruct the lawyer and he gets paid when the work is done; this works perfectly. "Finca Bayano Management S.A." does not provide legal advice – this task is performed exclusively by our lawyer.
Experience shows that future emigrants, who register a company before traveling to Panama, feel more comfortable after having registered it because this is the first step in the right direction to create a "Plan B". After all, it is better to have such a plan when it is needed than hoping it would never become a necessity. If you start the registration after your arrival in Panama, you have to expect a delay of up to two weeks, because only after the company has been registered, the application for a residence permit may be filed. Many applicants do not have this time and therefore it is better if you register the company before your arrival in Panama.
more:
https://www.fincabayano.net/1_emigration/introduction/