Gold Member
Gold Chaser
Site Supporter ++
Joined

Sep 16, 2012
Messages

17,554
Reaction score

102,339
Location
I don't know if anything is going to happen, but you may want to be alert
-------------------
"Everyone will not forget September 24, 2022 and everyone will know exactly where he or she was"
Why?



Why does he believe that September 24th will be so historic?

When the 24th of September was mentioned, you can hear other members of the German legislature react.

Did he reveal something that he wasn't supposed to reveal?

At this point we don't know.

Perhaps nothing is planned for September 24th.

Perhaps if we could listen to the remainder of his speech it would be obvious that he is referring to something completely trivial.

The reason why this caught my attention is because I do believe that September 25th and September 26th will be very significant.

This year, Elul 29 begins at sundown on September 24th and it runs until sundown September 25th.

As I detailed in a previous article, we witnessed the worst stock market crash in U.S. history up to that time on Elul 29 in 2001.

That record stood until it was broken precisely 7 years later on Elul 29 in 2008.

Elul 29 fell on a Sunday in 2015, and the stock market is closed on Sundays. So no record was going to be broken then.

However, we did see a tremendous amount of financial shaking in August and September of that year.

In 2022, Elul 29 once again falls on a Sunday. So there will be no stock market crash on that day either.

Read the rest…

As translated by Apple translator: "Dear colleagues of this 24th of September 2022 will all remain in our memory as a day that we will say later, I still know exactly where I was." (thanks CooperC)

Now, Michael is quite Dispensational, which I have a tremendous problem with when I go to Scripture in context. However, that does not mean that he is necessarily wrong in his assessment of these people using specific dates to carry out certain attacks or agendas. We've seen countless pieces of evidence throughout history.

One thing that does come to mind is the

recent declaration by the antichrist himself, Pope Francis, instructing financial and liquid assets held in banks other than the IOR must be moved to the Vatican bank within 30 days of Sept. 1, 2022.

Could this be their attempt to kick off the Great Reset?

What do you think will be taking place on September 24 of this year? I suppose, Lord willing, we'll see soon enough.

UPDATE: The full speech was given in February 2022. You can view it below.
UPDATE: It seems clear that he misspoke about that date and meant to reference February 24 as reference with the full speech at the bottom of the page using closed caption translation into English. Things are moving at a rapid pace in the world today. It seems that you can't ...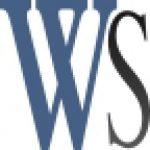 thewashingtonstandard.com
===================
And at the bottom is this
Are they trying to put the toothpaste back into the tube???
........
from Forbes:
Following Scholz's Sunday speech (and we'll get to the substance in a minute), Friedrich Merz, the German opposition leader, head of the CDU/CSU alliance, also spoke, in support of the government almost unconditionally. Merz began with the same grave sense of marking the moment:
"This 24th September, 2022, is going to be a day which we will remember and we're going to say about this day in the future that I remember where I was when I got the news of the war in Ukraine."
Yes, you read that right. In his intensity, Merz misspoke – he actually said "September" instead of "February." Did the obvious rhyme with Roosevelt's "December" prompt this slip? A few sentences later he used the word"infamie" – infamy – to describe Russian actions against the Ukraine
.
============


This is making the rounds. I have no idea if all these are true. Predictive programming regarding the mention of something huge in September?

All this talk about September 24th. Hmm This information is very interesting

1) TV 3rd Rock from the sun - A meteor is scheduled to hit the planet in September of 2015

2) TV - Big Bang Theory - Asteroid strike September 23rd

3) Movie - Volcano - 9/23 next to the cross in the movie an asteroid hits the earth on 9/23

4) Movie - Seeking a friend for the end of the world - An Asteroids strikes on September 22nd-23rd and ends the world

5) Movie - Julia & Julia Sept 23 a meteor striking the earth

6) Movie - Deep Impact - Starring Morgan Freeman - He says the asteroid would strike 9-22 Lotto numbers are 923

7) Movie - Evan Almighty - Starring Steve Carrol - The date of the flood is September 22nd

8 ) Movie - Knowing - the date of September 22nd and 23rd the earth is destroyed by a solar flare

9) Movie - Little shop of horrors - September 23rd an event that will encounter a deadly threat to Human's existence

10) Movie - Tomorrow land - Disaster strikes on September 23rd

11) TV NCIS - Last man standing was the episode "Do they know 9/23?" "No"

12) Movie "23" - Jim Carrey mentions the date September 23rd as the day that hell arrives

13) TV - Sleepy hallow - September 23rd a new dimension is opened

14) Movie - Ghost Busters - The evil is released September 23rd

15) This is the end - Seth Rogen - Paparazzi video recorder says date 9-23 the rapture happens and

16) Movie Pandemic - Hits the east coast 9/23

17) Movie labyrinth evil consumes the world at 9:23

18) Movie Lost - Plane crashes on a remote island on September 22nd.

19) Movie Castaways - Starring Tom Hanks - Driver's license of dead pilot says 9-23

20) Taco Bell Commercial - Escaping a concentration camp on 923

21) Guinness Beer commercial - If you keep an open mind you'll discover dark secrets Stop watch stops at 9:23

22) Gone girl - September 23rd is used twice depicting the date of the disappearance

23) Video Florence and the machine "we will drag bodies to the ground - Watch stops at 9:23

24) Video Called 23 9-23 is in the video 9 times

25) Video Rhianna called 7/11 Jewish calendar is 9-24 - Her latest video has 923 on the license plates

26) Video Black Eyed Peas - Calendar of the month of Someday with the 23rd of September

27) Video Tainted Love – An asteroid hits earth and then they show the horoscope with the date 9/23

28) Drakes album "Nothing was the same" Released on 9/23 with pics of shirts with this on it

29) Song by Israel Vibrations -September 24th is mentioned as the great tribulation Fulfillment of the Holy Prophecy

30) TV Heroes reborn - Persecution of the church begins 9/23

31) In the video game residence evil - the invasion begins 9/23

32) Illuminati card game has three cards including the asteroid card with 9-23 on it 9 times

33) TV show – One foot in the grave – 1990 – "9/23 the day of the Lord shall be upon you"
=================