Hunter of Chin Li's Boo Hoo Flu
Founding Member
Board Elder
Site Mgr
Midas Supporter ++
Joined

Mar 25, 2010
Messages

32,414
Likes

46,656
South China Sea heats up as Indonesia shadows Chinese ship near Natuna Islands
Jakarta lodges protest with Beijing after Chinese coastguard ship spends two days in its exclusive economic zone
Pursuit of the ship by Indonesia's maritime security agency Bakamla shows a hardening of Indonesia's stance, expert says

Amy Chew
Published: 10:03pm, 14 Sep, 2020
Updated: 11:16pm, 14 Sep, 2020
Why you can trust SCMP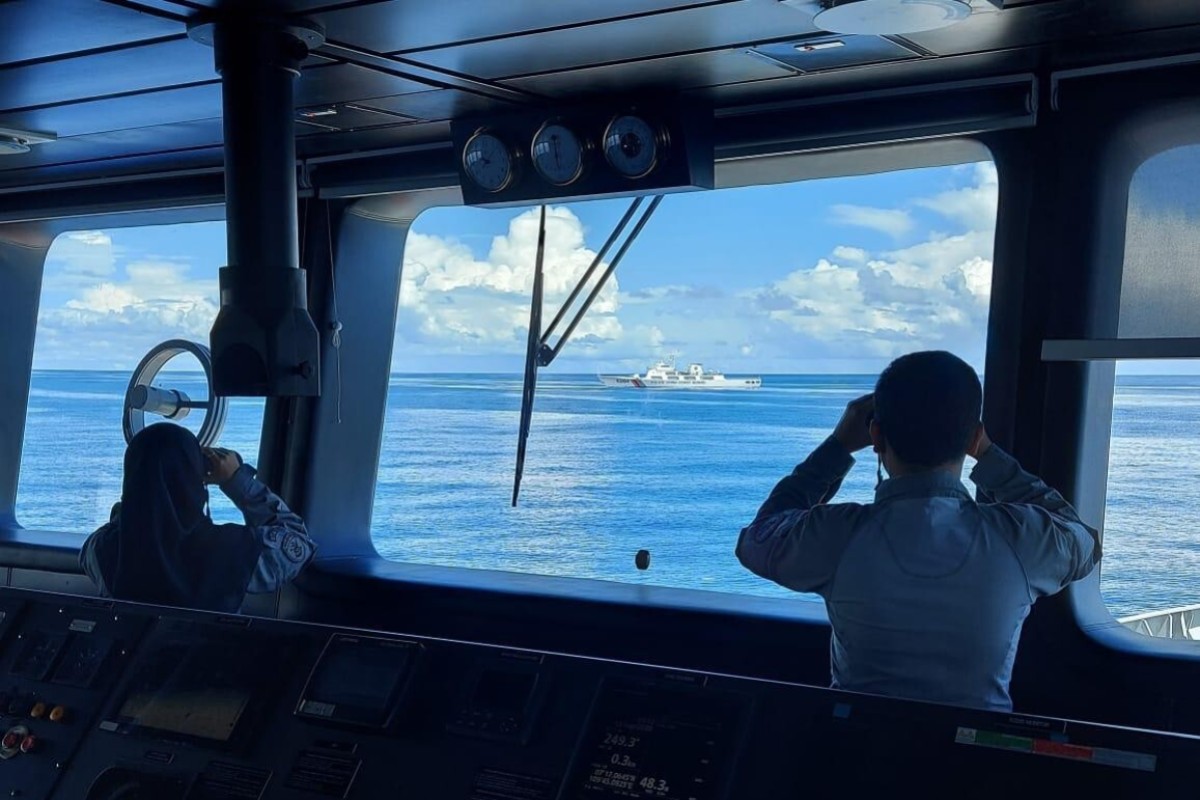 The Indonesian Maritime Security Agency monitors the Chinese coastguard vessel. Photo: Indonesian Maritime Security Agency
Indonesia's
Foreign Ministry has lodged a protest with Beijing over a Chinese coastguard ship that spent two days in its exclusive economic zone in the
South China Sea
before leaving on Monday.
The incident, which occurred off Indonesia's Natuna Islands, is the latest in a string of incursions into the country's EEZ by Chinese coastguard ships and fishing vessels.
Indonesia's maritime security agency Bakamla said the Chinese vessel left the EEZ shadowed by an Indonesian patrol boat at around noon on Monday "after arguing via radio".
"[The Chinese coastguard] said they were patrolling in Chinese jurisdiction. We firmly rejected this and said this is our economic exclusive zone," Bakamla spokesman Wisnu Pramandita told
This Week in Asia
.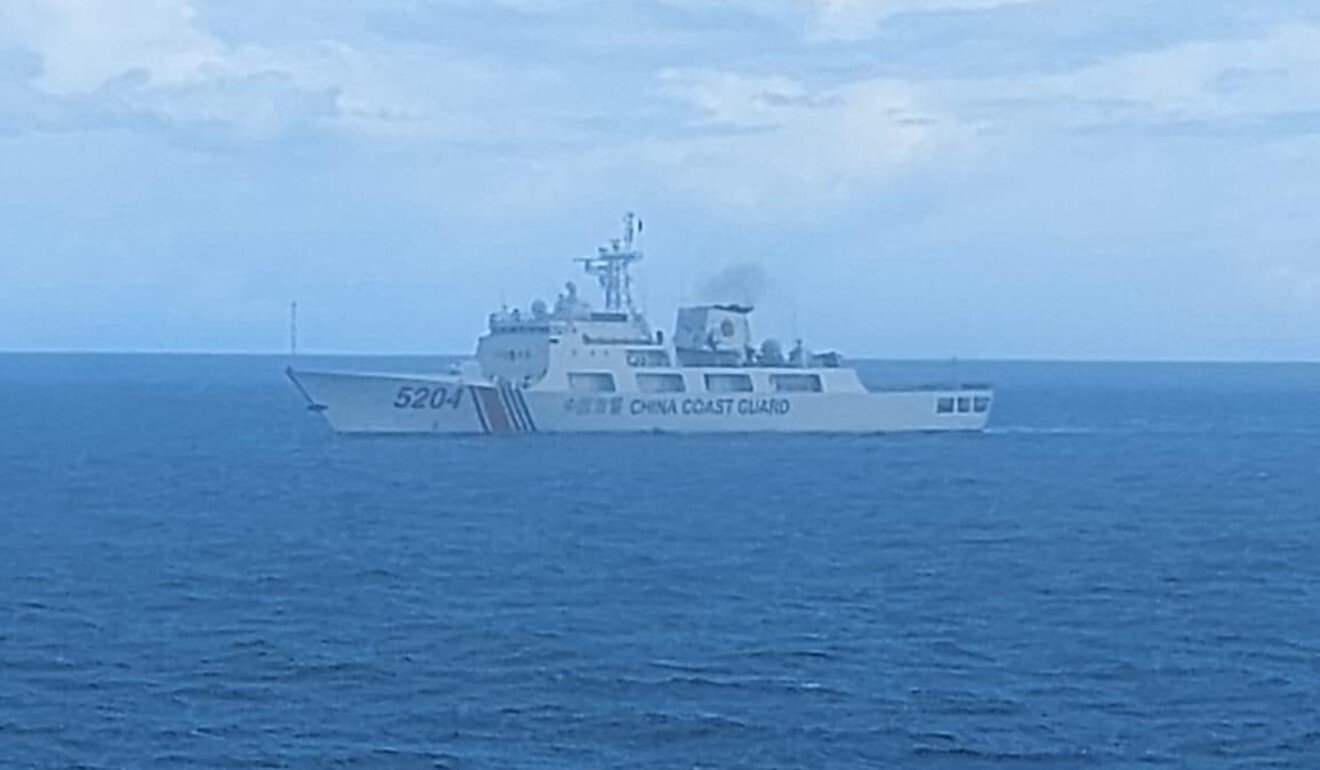 The Chinese coastguard vessel in waters around Indonesia's Natuna Islands. Photo: Indonesian Maritime Security Agency
Wisnu added the ship had been in Indonesia's EEZ "from Saturday until 11.30am Monday".
Indonesian Foreign Ministry spokesman Teuku Faizasyah said Jakarta had asked for an explanation from the
Chinese
embassy. "We reiterated to the Chinese deputy ambassador that Indonesia's exclusive economic zone does not overlap with Chinese waters," Faizasyah said.
Indonesia does not consider itself a party to the South China Sea dispute, but Beijing claims historic rights to areas overlapping Indonesia's EEZ around the Natuna Islands. Beijing demarks its claims on maps with a nine-dash line.
"As China in recent years has moved to assert its jurisdictional claims within the nine-dash line, the presence of Chinese coastguard vessels and Chinese fishing boats in waters off the Natuna Islands has increased. It's thus become more normal for China, though very unwelcome for Indonesia," said Ian Storey, senior fellow at the ISEAS-Yusof Ishak Institute.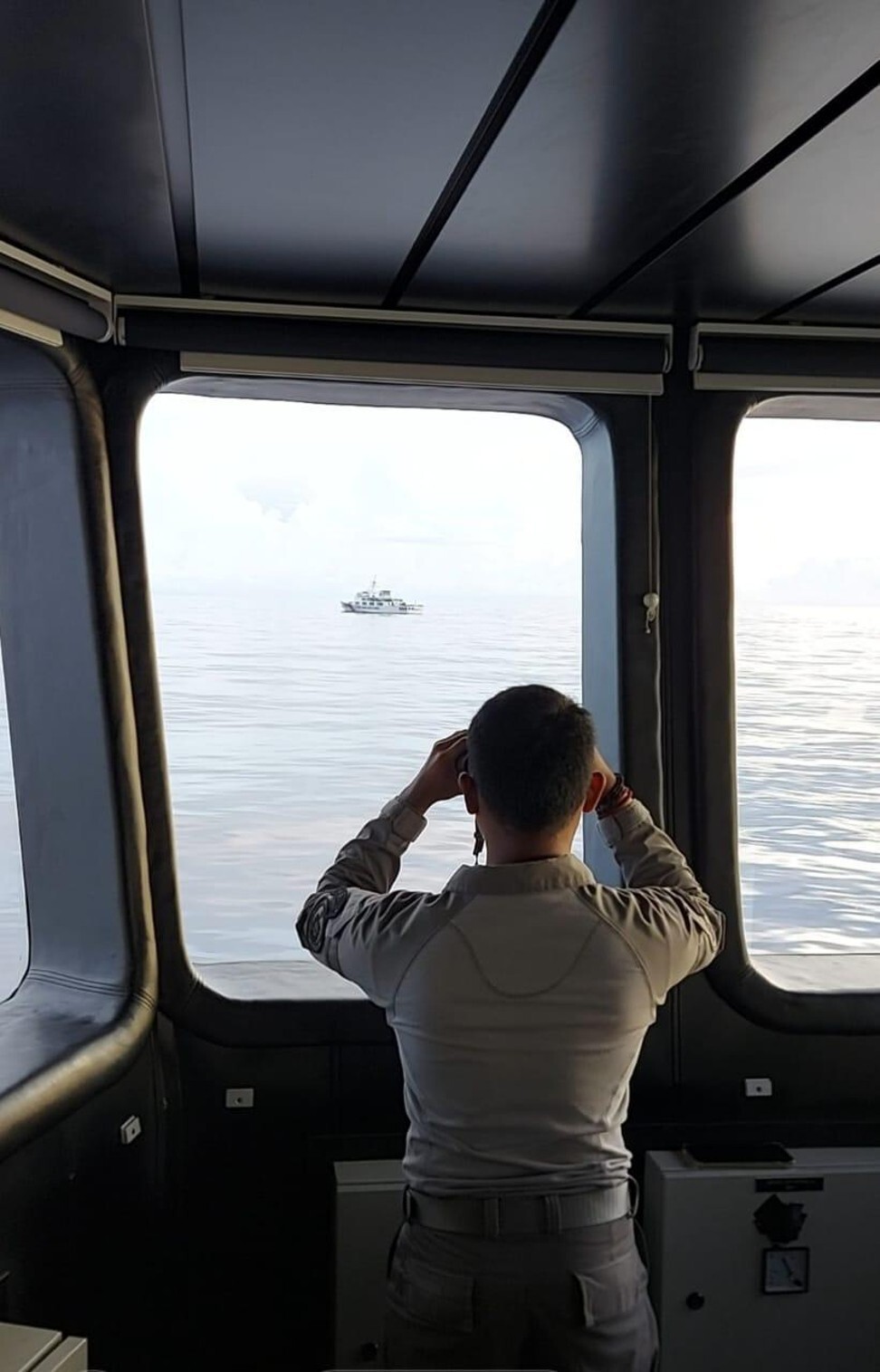 Collin Koh, a research fellow at the Institute of Defence and Strategic Studies, said the incident was "a challenge" to Indonesia
"This latest development merely highlights the persistent problem Indonesia faces with China refusing to relent on its irredentist claims in the South China Sea based on the nine-dash line, which has already been invalidated in the 2016 award," said Koh, referring to the verdict of an international tribunal in
The Hague
that ruled against China's territorial claims.
"Instead of seeing China as more aggressive, perhaps it's more accurate to describe China as being 'still aggressive' despite the last stand-off [near the Natunas]," Koh added.
In January
Indonesia deployed
fighter jets and warships to patrol near the Natuna Islands after Chinese coastguard and fishing vessels entered nearby waters.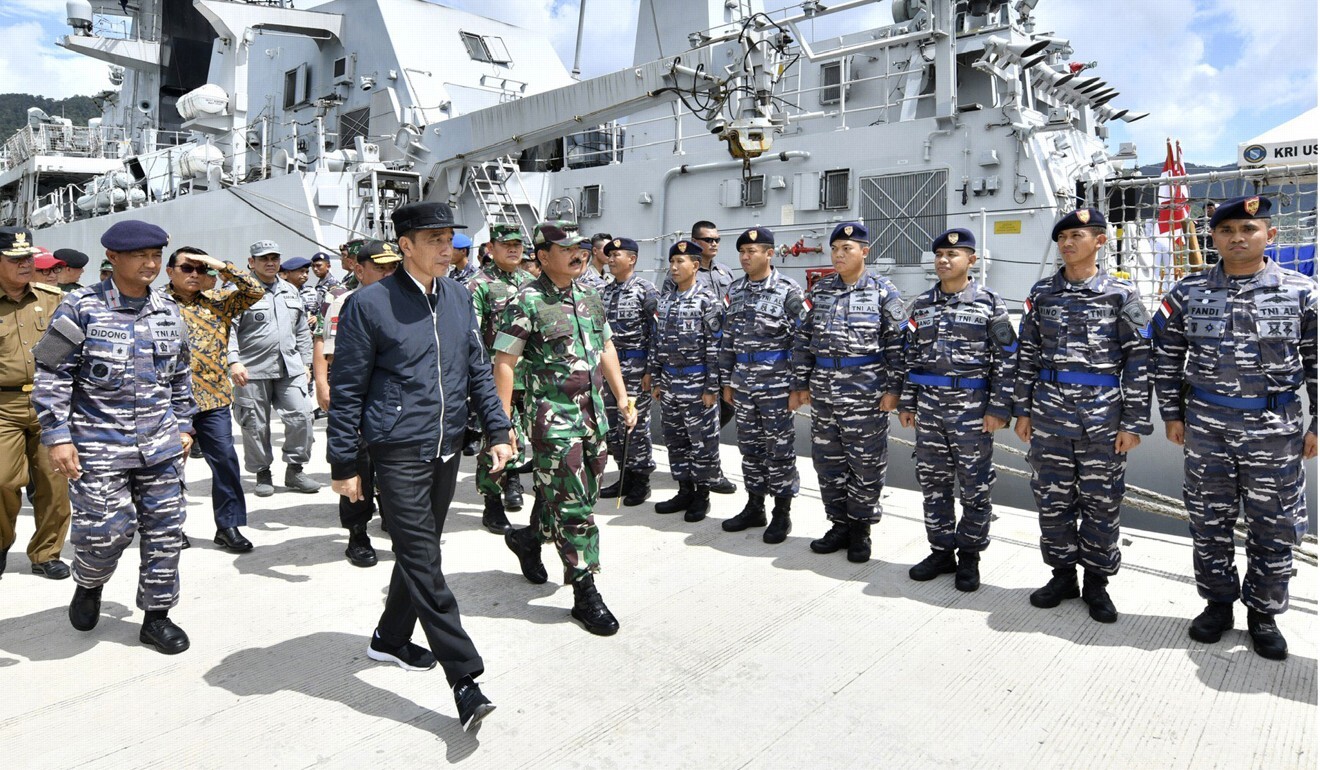 Indonesian President Joko Widodo inspects troops in the Natuna Islands after deploying fighter jets and warships there in January. Photo: AP
Indonesia, the world's largest archipelago nation, is trying to stop foreign vessels fishing in its waters, saying it costs the economy billions of dollars annually.
Bakamla deployed patrol ships in "Operation Prevent and Repel" over the western maritime zone on September 4 to secure the waters. The operation is scheduled to end in November, reported The Jakarta Post.
A HARDENING STANCE?
The latest incident comes just days after Chinese Defence Minister Wei Fenghe paid a courtesy call to Indonesian Defence Minister Prabowo Subianto in Jakarta. Indonesia had used the meeting to reiterate it was "committed to dialogue and peaceful resolution in the South China Sea".
Storey said that in chasing away the Chinese ship, Indonesia had shown a "hardening" of its stance on China's claims in the South China Sea. Previously it had only monitored Chinese coastguard ships that entered its EEZ, he said.
"Other Southeast Asian claimants would do well to follow Indonesia's lead to show Beijing that they completely reject its so-called 'historic rights' within the nine-dash line. As the 2016 arbitral tribunal ruled, those 'historic rights' are inconsistent with international law," Storey said.
However, Koh questioned whether Indonesia's actions were "sufficient" to deter Beijing in future.
He said Indonesia needed "a more robust strategy" that would gather "like-minded Association of Southeast Asian Nation states and extra-regional parties" to jointly condemn such "coercive acts", though he cautioned this would be "politically burdensome if misinterpreted as China containment".
Another option was to raise the issue in an international setting, such as at a United Nations forum, though this "name and shame" approach would have potential drawbacks too, he said.
Koh also said there was a need to invest more in Indonesia's maritime forces and their offshore patrol capabilities to ensure "adequate staying power in the Indonesian EEZ off the Natuna Islands against Chinese transgressions".
Last January, Prabowo said a new military base would be built in the Natunas and other parts of Indonesia.
From our archive
This article appeared in the South China Morning Post print edition as: protest lodged over chinese ship
https://www.scmp.com/week-asia/poli...ts-indonesia-shadows-chinese-ship-near-natuna