Скорпион
Founding Member
Board Elder
Site Mgr
Sr Site Supporter
Joined

Mar 25, 2010
Messages

24,558
Likes

27,342
The Government Is Still the Enemy of Freedom
John W. Whitehead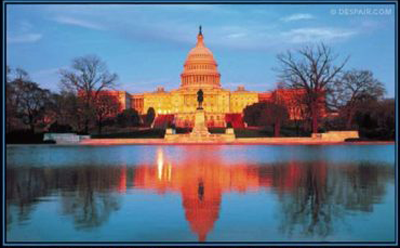 "Rights aren't rights if someone can take them away. They're privileges. That's all we've ever had in this country, is a bill of temporary privileges. And if you read the news even badly, you know that every year the list gets shorter and shorter. Sooner or later, the people in this country are gonna realize the government … doesn't care about you, or your children, or your rights, or your welfare or your safety… It's interested in its own power. That's the only thing. Keeping it and expanding it wherever possible."— George Carlin
My friends, we're being played for fools.
On paper, we may be technically free.
In reality, however, we are only as free as a government official may allow.
We only
think
we live in a constitutional republic, governed by just laws created for our benefit.
Truth be told, we live in a dictatorship disguised as a democracy where all that we own, all that we earn, all that we say and do—our very lives—depends on the benevolence of government agents and corporate shareholders for whom profit and power will always trump principle. And now the government is litigating and legislating its way into a new framework where the dictates of petty bureaucrats carry greater weight than the inalienable rights of the citizenry.
We're in trouble, folks.
Freedom no longer means what it once did.
This holds true whether you're talking about the right to criticize the government in word or deed, the right to be free from government surveillance, the right to not have your person or your property subjected to warrantless searches by government agents, the right to due process, the right to be safe from soldiers invading your home, the right to be innocent until proven guilty and every other right that once reinforced the founders' belief that this would be "a government of the people, by the people and for the people."
Not only do we no longer have dominion over our bodies, our families, our property and our lives, but the government continues to chip away at what few rights we still have to speak freely and think for ourselves.
If the government can control speech, it can control thought and, in turn, it can control the minds of the citizenry.
The unspoken freedom enshrined in the First Amendment is the right to
think freely
and openly debate issues without being muzzled or treated like a criminal.
In other words, if we no longer have the right to tell a Census Worker to get off our property, if we no longer have the right to tell a police officer to get a search warrant before they dare to walk through our door, if we no longer have the right to stand in front of the Supreme Court wearing a protest sign or approach an elected representative to share our views, if we no longer have the right to protest unjust laws by voicing our opinions in public or on our clothing or before a legislative body—no matter how misogynistic, hateful, prejudiced, intolerant, misguided or politically incorrect they might be—then we do not have free speech.
What we have instead is regulated, controlled speech, and that's a whole other ballgame.
Protest laws
, free speech zones, bubble zones, trespass zones, anti-bullying legislation, zero tolerance policies, hate crime laws and a host of other legalistic maladies dreamed up by politicians and prosecutors are conspiring to corrode our core freedoms purportedly for our own good.
For instance, the protest laws being introduced across the country—in 18 states so far—are supposedly in the name of "public safety and limiting economic damage."
Don't fall for it.
No matter how you package these laws, no matter how well-meaning they may sound, no matter how much you may disagree with the protesters or sympathize with the objects of the protest, these proposed laws are aimed at one thing only: discouraging dissent.
In
Arizona
, police would be permitted to seize the assets of anyone involved in a protest that at some point becomes violent.
In
Minnesota
, protesters would be forced to pay for the cost of having police on hand to "police" demonstrations.
Oregon
lawmakers want to "require public community colleges and universities to expel any student convicted of participating in a violent riot."
A
proposed North Dakota law
would give drivers the green light to "accidentally" run over protesters who are blocking a public roadway.
Florida
and Tennessee are entertaining similar laws.
Pushing back against what it refers to as "economic terrorism,"
Washington
wants to increase penalties for protesters who block access to highways and railways.
Anticipating protests over the Keystone Pipeline,
South Dakota
wants to apply the governor's emergency response authority to potentially destructive protests, create new trespassing penalties and make it a crime to obstruct highways.
In
Iowa
, protesters who block highways with speeds posted above 55 mph could spend five years in prison, plus a fine of up to $7,500. Obstruct traffic in
Mississippi
and you could be facing a $10,000 fine and a five-year prison sentence.
A
North Carolina law
would make it a crime to heckle state officials. Under this law, shouting at a former governor would constitute a crime.
Indiana lawmakers
wanted to authorize police to use "any means necessary" to breakup mass gatherings that block traffic. That legislation has since been
amended
to merely empower police to issue fines for such behavior.
Georgia
is proposing harsh penalties and mandatory sentencing laws for those who obstruct public passages or throw bodily fluids on "public safety officers."
Virginia
wants to subject protesters who engage in an "unlawful assembly" after "having been lawfully warned to disperse" with up to a year of jail time and a fine of up to $2,500.
Missouri
wants to make it illegal for anyone participating in an "unlawful assembly" to intentionally conceal "his or her identity by the means of a robe, mask, or other disguise."
Colorado
wants to lock up protesters for up to 18 months who obstruct or tamper with oil and gas equipment and charge them with up to $100,000 in fines.
Oklahoma
wants to create a sliding scale for protesters whose actions impact or impede critical infrastructure. The penalties would range from $1,000 and six months in a county jail to $100,000 and up to 10 years in prison. And if you're part of an organization, that fine goes as high as $1,000,000.
Michigan
hopes to make it easier for courts to shut down "mass picketing" demonstrations and fine protesters who block entrances to businesses, private residences or roadways up to $1,000 a day. That fine jumps to $10,000 a day for unions or other organizing groups.
Ask yourself: if there are already laws on the books in all of the states that address criminal or illegal behavior such as blocking public roadways or trespassing on private property—because such laws are
already
on the books—then why does the government need to pass laws criminalizing activities that are already outlawed?
What's really going on here?
No matter what the politicians might say, the government doesn't care about our rights, our welfare or our safety.
How many times will we keep falling for the same tricks?
Every despotic measure used to control us and make us cower and fear and comply with the government's dictates has been packaged as being for our benefit, while in truth benefiting only those who stand to profit, financially or otherwise, from the government's transformation of the citizenry into a criminal class.
Remember, the Patriot Act didn't make us safer. It simply turned American citizens into suspects and, in the process, gave rise to an entire industry—private and governmental—whose profit depends on its ability to undermine our Fourth Amendment rights.
Placing TSA agents in our nation's airports didn't make us safer. It simply subjected Americans to invasive groping, ogling and bodily searches by government agents. Now the TSA plans to subject travelers to
even more "comprehensive" patdowns
.
So, too, these protest laws are not about protecting the economy or private property or public roads. Rather, they are intended to muzzle discontent and discourage anyone from challenging government authority.
These laws are the shot across the bow.
They're intended to send a strong message that in the American police state, you're either a patriot who marches in lockstep with the government's dictates or you're a pariah, a suspect, a criminal, a troublemaker, a terrorist, a radical, a revolutionary.
Yet by muzzling the citizenry, by removing the constitutional steam valves that allow people to speak their minds, air their grievances and contribute to a larger dialogue that hopefully results in a more just world, the government is deliberately stirring the pot, creating a climate in which violence becomes inevitable.
When there is no steam valve—when there is no one to hear what the people have to say, because government representatives have removed themselves so far from their constituents—then frustration builds, anger grows and people become more volatile and desperate to force a conversation.
Then again, perhaps that was the government's plan all along.
As John F. Kennedy
warned
in March 1962, "Those who make peaceful revolution impossible will make violent revolution inevitable."
The government is making violent revolution inevitable.
How do you lock down a nation?
You sow discontent and fear among the populace. You terrorize the people into believing that radicalized foreigners are preparing to invade. You teach them to be non-thinkers who passively accept whatever is told them, whether it's delivered by way of the corporate media or a government handler. You brainwash them into believing that everything the government does is for their good and anyone who opposes the government is an enemy. You acclimate them to a state of martial law, carried out by soldiers disguised as police officers but bearing the weapons of war. You polarize them so that they can never unite and stand united against the government. You create a climate in which silence is golden and those who speak up are shouted down. You spread propaganda and lies. You package the police state in the rhetoric of politicians.
And then, when and if the people finally wake up to the fact that the government is not and has never been their friend, when it's too late for peaceful protests and violence is all that remains to them as a recourse against tyranny, you use all of the tools you've been so carefully amassing—the criminal databases and surveillance and identification systems and private prisons and protest laws—and you shut them down for good.
As I make clear in my book
Battlefield America: The War on the American People
, once a government assumes power—unconstitutional or not—it does not relinquish it. The militarized police are not going to stand down. The NSA will continue to collect electronic files on everything we do. More and more Americans are going to face jail time for offenses that prior generations did not concern themselves with.
The government—at all levels—could crack down on virtually anyone at any time.
Martin Luther King saw it coming: both the "spontaneous explosion of anger by various citizen groups" and the ensuing crackdown by the government.
"Police, national guard and other armed bodies are feverously preparing for repression," King wrote shortly before he was assassinated. "They can be curbed not by unorganized resort to force…but only by a massive wave of militant nonviolence….It also may be the instrument of our national salvation."
Militant nonviolent resistance.
"A nationwide nonviolent movement is very important," King wrote. "We know from past experience that Congress and the President won't do anything until you develop a movement around which people of goodwill can find a way to put pressure on them… This means making the movement powerful enough, dramatic enough, morally appealing enough, so that people of goodwill, the churches, laborers, liberals, intellectuals, students, poor people themselves begin to put pressure on congressmen to the point that they can no longer elude our demands.
"It must be militant, massive nonviolence," King emphasized.
In other words, besides marches and protests, there would have to be civil disobedience. Civil disobedience forces the government to expend energy in many directions, especially if it is nonviolent, organized and is conducted on a massive scale. This is, as King knew, the only way to move the beast. It is the way to effect change without resorting to violence. And it is exactly what these protest laws are attempting to discourage
We are coming to a crossroads. Either we gather together now and attempt to restore freedom or all will be lost. As King cautioned, "everywhere, 'time is winding up,' in the words of one of our spirituals, corruption in the land, people take your stand; time is winding up."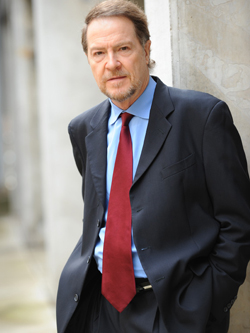 John W. Whitehead is an attorney and author who has written, debated and practiced widely in the area of constitutional law and human rights. Whitehead's concern for the persecuted and oppressed led him, in 1982, to establish The Rutherford Institute, a nonprofit civil liberties and human rights organization whose international headquarters are located in Charlottesville, Virginia. Whitehead serves as the Institute's president and spokesperson, in addition to writing a weekly commentary that is posted on The Rutherford Institute's website (www.rutherford.org), as well being distributed to several hundred newspapers, and hosting a national public service radio campaign. Whitehead's aggressive, pioneering approach to civil liberties issues has earned him numerous accolades, including the Hungarian Medal of Freedom.


Whitehead has been the subject of numerous newspaper, magazine and television profiles, ranging from Gentleman's Quarterly to CBS' 60 Minutes. Articles by Whitehead have been printed in the New York Times, Los Angeles Times, the Washington Post and USA Today, among others.


Whitehead gained international renown as a result of his role as co-counsel in Paula Jones' sexual harassment lawsuit against President Clinton. Whitehead continues to speak out in defense of a woman's right to be free from sexual harassment and frequently comments on a variety of legal issues in the national media. He has been interviewed by the following national and international media (partial list): Crossfire, O'Reilly Factor, CNN Headline News, Larry King Live, Nightline, Dateline, The Today Show, Good Morning America, CBS Evening News, CBS This Morning, This Week with Sam and Cokie, Rivera Live, Burden of Proof, Late Edition with Wolf Blitzer, FOX News Sunday, Hardball, the New York Times, the Washington Post, the Wall Street Journal, USA Today, National Public Radio, BBC Newsnight, BBC Radio, British Sky "Tonight" and "Sunday," TF1 (French TV) and Greek national television.


The author of numerous books on a variety of legal and social issues, as well as pamphlets and brochures providing legal information to the general public, Whitehead has also written numerous magazine and journal articles. Whitehead's most recent books include Battlefield America: The War on the American People and A Government of Wolves: The Emerging American Police State. In addition, he wrote and directed the documentary video series Grasping for the Wind, as well as its companion book, which focus on key cultural events of the 20th Century. The series received two Silver World Medals at the New York Film and Video Festival and is now available on DVD.


Whitehead has filed numerous amicus briefs before the U.S. Supreme Court. He has also been co-counsel in several landmark Supreme Court cases as well. His law reviews have been published in Emory Law Journal, Pepperdine Law Review, Harvard Journal on Legislation, Washington and Lee Law Review, Cumberland Law Review, Tulsa Law Journal and the Temple University Civil Rights Law Review.


Born in 1946 in Tennessee, John W. Whitehead earned a Bachelor of Arts degree from the University of Arkansas in 1969 and a Juris Doctorate degree from the University of Arkansas School of Law in 1974. He served as an officer in the United States Army from 1969 to 1971.
www.rutherford.org
http://www.silverbearcafe.com/private/03.17/enemy.html