Mother Lode Found
Sr Site Supporter
Mother Lode
GIM Hall Of Fame
Joined

Mar 31, 2010
Messages

73,083
Likes

34,633
The unbelievable insanity of the State Department's 'spokespeople'
Daniel McAdams
Ron Paul Institute
Thu, 04 Feb 2016 13:47 UTC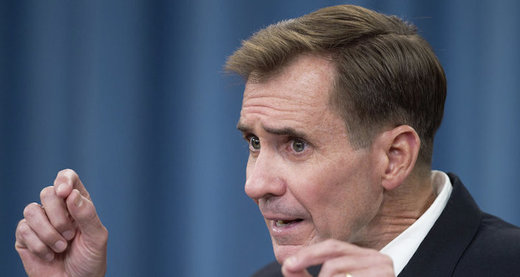 © sputniknews.com
Liar, Liar...
Anyone wondering why the rest of the world sees the US administration as insane -- or worse -- need only spend a few minutes watching a daily briefing from the White House or especially the US State Department. These are not endeavors by intelligent and rational representatives of the US government to help explain US policies to the press corps and thereby to the rest of the world, but rather mind-numbingly sophomoric and barely literate diatribes.
Who can forget the
exchange
between AP's top diplomatic reporter Matt Lee and State Department Deputy Spokesperson Marie Harf, where Mr. Lee questioned Harf on her assertion that US "evidence" for its claim that Russia was involved in the shoot-down of Malaysia Airlines flight MH-17 over Ukraine came from "social media." Pressing Harf for any evidence, he asked "is there anything other than social media" to back US claims? Yes, she said, but only offered that the US assessment was based on "common sense."
Then there was that hilarious moment when former State Department Spokesperson Jan Psaki answered accusations by the Venezuelan government that the US was trying to push a regime change on the country.
Read the rest here
http://www.sott.net/article/311547-The-unbelievable-insanity-of-the-State-Departments-spokespeople