Hunter of Chin Li's Boo Hoo Flu
Founding Member
Board Elder
Site Mgr
Midas Supporter ++
Joined

Mar 25, 2010
Messages

33,364
Likes

49,421
U.S. Mint Sells 2.7 Million Silver Eagles First Week Of 2021
Steve St Angelo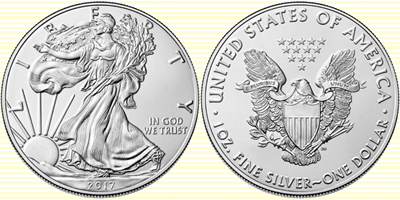 With the Fed and central banks pumping up the markets with a record amount of money printing, liquidity, and stimulus, investor demand for precious metals continues to be very strong. In the first week of 2021, the U.S. Mint sold 2.7 million Silver Eagles. The Mint also sold 45,000 oz of Gold Eagles.
While Silver Eagle sales are elevated in the first month of every year as the Authorized Purchases are stockpiling the new dated official coin, 2.7 million in the first week is a solid start.
With three more weeks in the month, sales of Silver Eagles may reach 4-5 million. According to the U.S. Mint website, here is the breakdown in Silver and Gold Eagle Sales.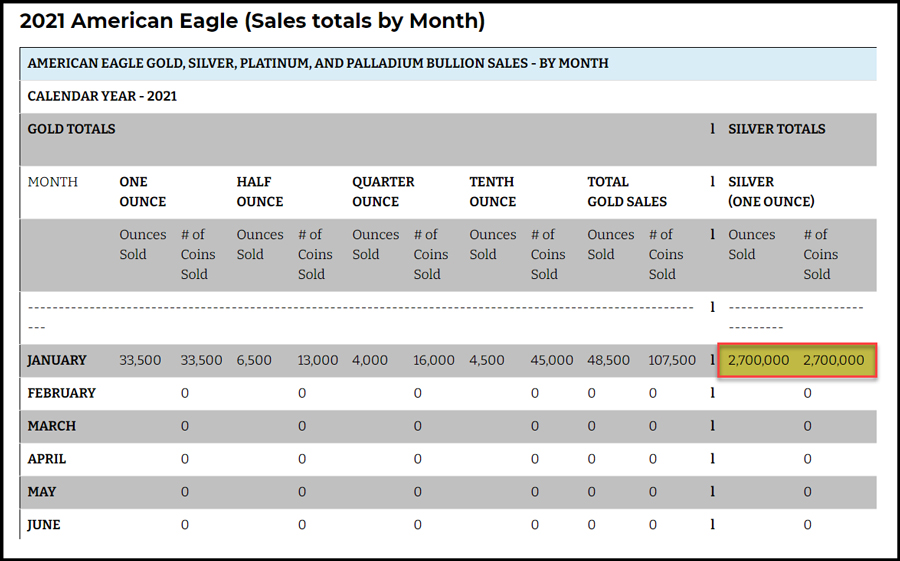 Unfortunately, the U.S. Mint didn't show any Platinum or Palladium Eagle sales so far in January. The U.S Mint didn't sell any Palladium Eagles in 2020 and stopped producing Platinum Eagles in May. With a tightness in the Palladium market, it's no wonder the U.S. Mint hasn't sold any of these coins for quite a while.
Demand for precious metals continues to be strong even though we see NOISE BLEED price levels for Bitcoin. Bitcoin surpassed $40,000 today.
Both Tesla and Bitcoin are perfect examples of TULIP BUBBLES ON STEROIDS.
If investors want to know Tesla's REAL FAIR VALUE, you need to check out the Silver Member post below.
Regardless, Silver Eagle sales in 2020 surpassed 30 million while Gold Eagles totaled 844,000 oz.
Amazingly, the U.S. Mint has sold over a half-billion Silver Eagles and 24 million Gold Eagles, which turns out to be a 23/1 Silver to Gold Eagle ratio over the 1986-2020 period
. However, the ratio last year was 36/1. Thus, the U.S. Mint sold 36 times more Silver Eagles than Gold Eagles in 2020.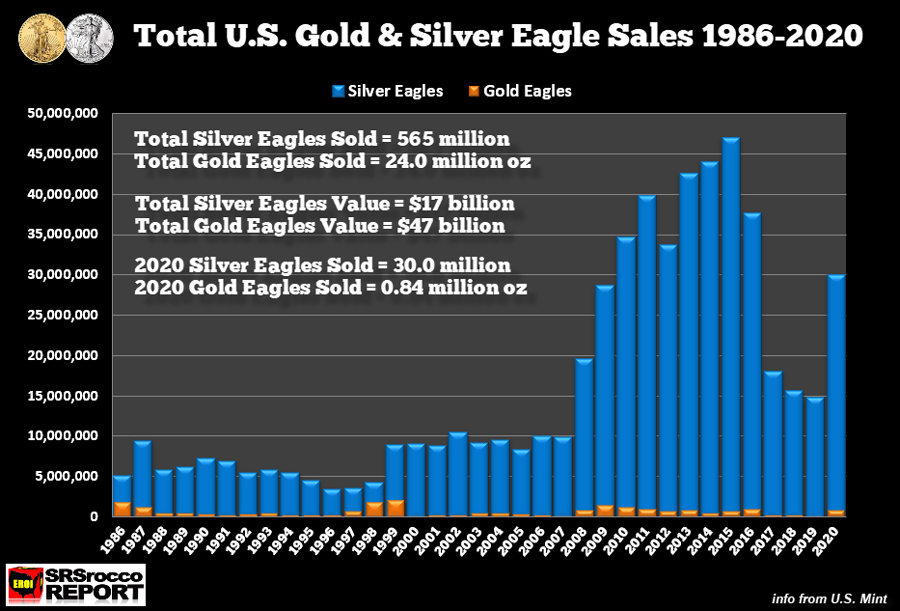 What a surge in Silver Eagle sales in 2020 compared to the three years prior. Silver Eagle sales in 2020 were double that of 2019. And, if demand continues to be strong this year, we may see Silver Eagle sales top 35-40 million… that is, if the U.S. Mint can keep up with demand.
I believe we are going to see one hell of a strong year for physical precious metals investment.
As the Fed and central banks continue to pump trillions into the markets, wise investors will take some of that MONOPOLY MONEY and buy real physical gold and silver.
Got your Gold and Silver Yet?
​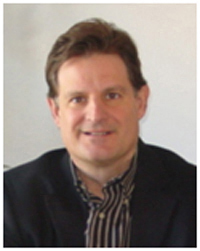 Independent researcher Steve St. Angelo (SRSrocco) started to invest in precious metals in 2002. Later on in 2008, he began researching areas of the gold and silver market that, curiously, the majority of the precious metal analyst community have left unexplored. These areas include how energy and the falling EROI – Energy Returned On Invested – stand to impact the mining industry, precious metals, paper assets, and the overall economy.​
Steve considers studying the impacts of EROI one of the most important aspects of his energy research. For the past several years, he has written scholarly articles in some of the top precious metals and financial websites.​
You can find many of Steve's articles on noteworthy sites, such as GoldSeek-SilverSeek, Market Oracle, Financial Sense, GoldSilver.com, SilverDoctors, TFMetals Report, Outsiderclub, SGTreport, BrotherJohnF, Hartgeld, Der-klare-blick, PeakProsperity, SilverStrategies, DollarCollapse, FurtureMoneyTrends, Sharpspixley, FinancialSurvivalNetwork, Pmbull, Deviantinvestor, PmBug, Wealthwire, and ZeroHedge.​
​
​
​
​
​
​
​
​
​
​
​
http://www.silverbearcafe.com/private/01.21/silvereagles.html